Your roof is important for every aspect of your home's exterior. It shields you from wind and rain, helps with temperature and humidity regulation, and adds an aesthetic appeal to your home that most people can't deny.
The decision you make when replacing your roof can have a significant impact on how your home looks, performs and sells in the future. With so many choices available today, it can be difficult to select the best one for your specific needs or area.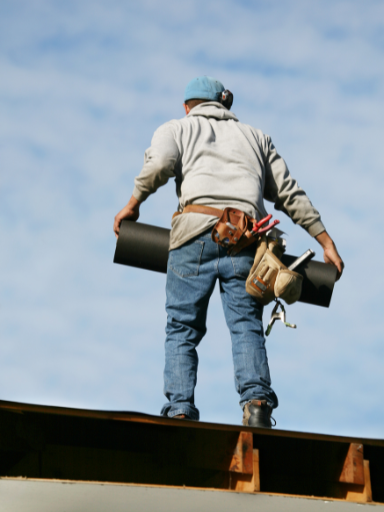 Before you replace your roof with the same material, consider the benefits of upgrading your roof to have the best protection against the Texas elements.
If you want to learn more about some of the most popular residential roofing options in Fort Worth, TX here are a few choices we recommend:
Shingle or Asphalt Roofs
Throughout the U.S., asphalt shingles are the most common type of roofing material used on homes. Asphalt shingles come in a variety of colors and textures, allowing you to choose the perfect style to match your home's exterior. A Class IV shingle is well worth the upgrade if you live in North Texas. These shingles are impact-resistant and provide the best protection throughout the year.
Ask your insurance agent if you qualify for a Class IV shingle discount when looking over roof material options for your home.
Tile Roofs
Tile roofs have a stylish appearance that is popular in southern states such as Texas. The term "tile roof" can refer to a variety of roofing materials such as clay, slate, and terracotta.
Clay, on the other hand, is the most durable tile roofing material, with clay tiles typically lasting more than 50 years.
Tile roofs, like shingle roofs, come in a variety of textures and colors. You can choose flat tiles, such as slate roofing, for a classic look or barrel tiles, which create a three-dimensional design on your roof.
Metal Roofs
Metal roofs are one of the most long-lasting roofing materials available. You can expect metal roofs to last 40 to 70 years, making them an excellent long-term investment. They are also weather-resistant, providing excellent protection from the high winds and storms that Texas is prone to.
Composite Slate
In recent years, homeowners throughout Texas have started to switch to composite roofing materials. Composite slate roofing is an appealing roofing option that offers the same old-world aesthetic as traditional slate while being more durable and long-lasting.
The attractive "quarried slate" tile texture of Brava's old-world slate roof tiles complements the design of many older Texas homes. However, because this composite roofing material is much lighter than real slate, it places less structural strain on the home.
Brava roof tiles' composite slate tiles also have the industry's highest impact rating, Class IV. These tiles can withstand severe weather conditions such as large hail, strong winds, and heavy downpours without being damaged.
Besides that, these tiles are available in Class C and Class A fire ratings, giving you peace of mind that they will keep your home safe in the event of a fire.
Composite Spanish Tile Roof
Brava's composite Spanish tile roofs have the appearance of barrel clay tiles without the overbearing weight. Aside from that, you can order these tiles in any custom color combination, allowing you to create the perfect design for your Spanish-style Texas home.
The lightweight design of Brava's Spanish tiles can lower installation costs and eliminate the need for structural support to support the weight of heavy tiles. Brava's barrel tiles are also environmentally friendly because they are made from recycled materials.
These composite Spanish tiles, like Brava's slate tiles, have a Class IV impact rating and are available in Class A and Class C fire ratings.
The tiles' robust and durable construction ensures that they will hold up in severe weather or natural disasters.
Our selection of long-lasting, dependable roofing materials at Texas Select Construction can be an excellent addition to your Fort Worth, Texas home.
Texas Select Construction professionals can coach you through an insurance claim and even assist with financing!
Contact us today at (817) 770-0744 to learn more about choosing the right roofing system for your DFW home.