Providing Expertise in Window Installation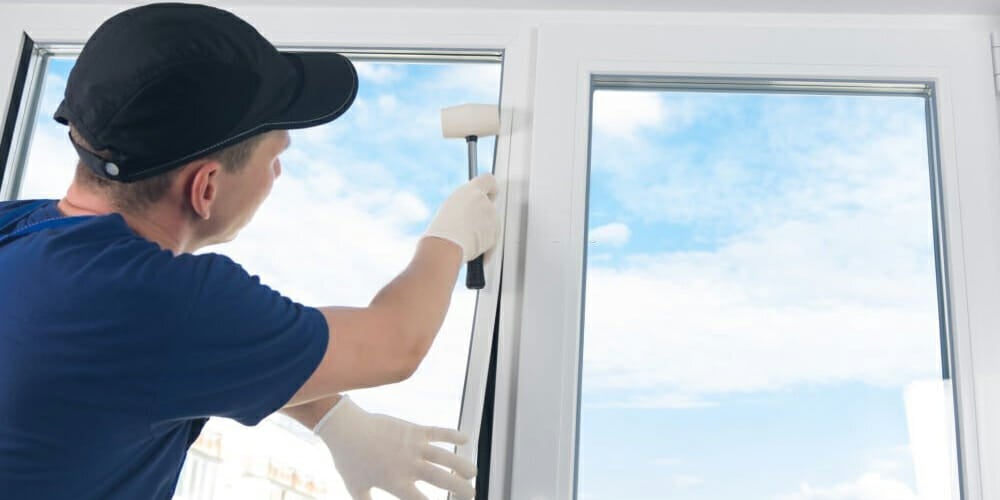 Windows play an effective role when it comes to enhancing your home's exterior and improving its energy efficiency. If you're looking for a way to refresh the look and feel of your home, Texas Select Construction offers professional window replacements that will last for years to come. Our team is here to help you improve your home and will be happy to answer any questions you may have throughout the process. We want you to feel confident about every valuable investment you make in your home. Give us a call today for a free consultation!
The Window Installation Process in Fort Worth, TX
Replacing your home's windows is not a job you should do yourself. It's crucial to have seasoned professionals who can properly install your windows so that they will last. You don't want to risk a misaligned window — not only could it look bad, but it will also let all the air out!
Our tried and true process guarantees a smooth and efficient window installation.
1. Free Consultation
Contact us through our online form or by phone to schedule a free consultation for your new windows. Our team of design specialists will help you select the right style for your home. During this meeting, we will make sure you understand the process and answer any questions you might have.
2. Prep Work
Before the installation, we will make sure you are ready. If any preparation tasks need to be done beforehand, you will be informed. We will also fully protect the other parts of your property, like grass, shrubs, and trees to keep them from damage during the installation.
3. Window Installation
Our team will get to work installing your new windows with the highest quality materials and best-in-class craftsmanship. You can rest assured that our team's #1 priority is safety. We understand you have a life, so we will work as quickly and efficiently as possible to get out of your hair.
4. Clean-Up
After each day's work, we will clean up our mess to keep your home looking tidy. We understand that home construction projects can be a bit of an eyesore and we want to be respectful of you and your neighbors.
5. Commitment
Our highly experienced staff is committed to providing you with unmatched customer service. We're happy to answer any questions you may have throughout the process and will check back once the work is done to make sure everything is working the way it should.
High Quality Windows for Top Tier Performance
Texas Select Construction trusts Atrium Windows and Doors to provide the highest quality windows available.  As one of the largest vinyl window and door manufacturers in North America, Atrium has been providing top tier products since 1946 and has a window production facility located right here in Dallas, TX.  With a wide selection of premium, custom built vinyl windows in a variety of colors and styles we'll be sure to find the perfect fit for your home.  Whether you're looking for standard, double hung windows throughout your home or a beautiful focal point bay or picture window, we have just what you need backed by the Atrium name. 
Top notch home improvement is our mission at Texas Select Construction as we aim to provide better customer service for Fort Worth homeowners who want to improve their home's exterior. We find that better communication results in better customer service, and a great experience for all! Give us a call today to get a free consultation on your next window installation.
SCHEDULE YOUR FREE ROOF INSPECTION TODAY!
Hire A Team of Roofing Experts
You Can Trust