Exterior Door Installation and Replacement
Providing Expertise in Exterior Patio Door Installation & Replacement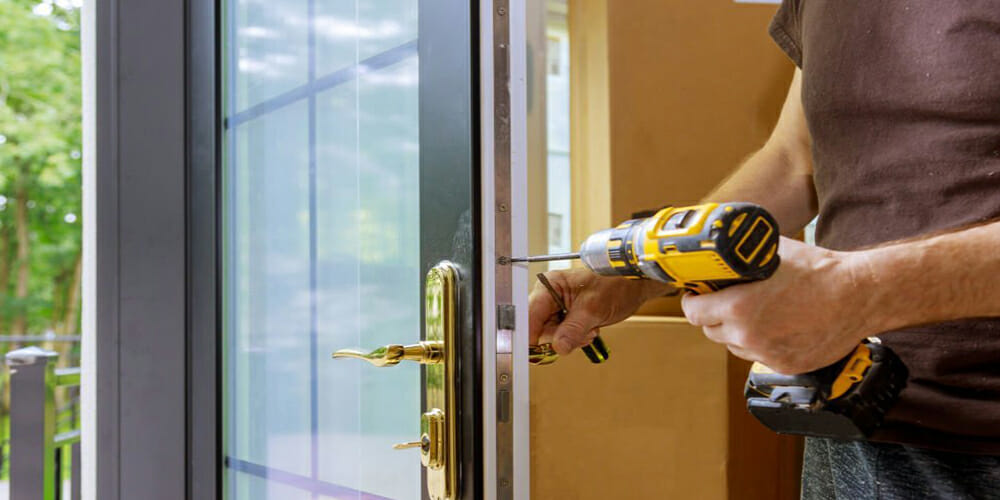 Many homeowners don't know how important their exterior doors are to their home's safety, security, and energy-efficiency. Even just your patio door play an integral role in keeping your home protected. If your patio door is old, rotting, or damaged, it could be costing you money and putting the safety of your home and family in jeopardy. A proper patio door installation from the experts at Texas Select Construction can provide your home with protection, beauty, and added value. We want you to feel confident about every valuable investment you make in your home. Give us a call today for a free quote!
Enhanced Curb Appeal and Superior Entertainment with New Patio Doors in Fort Worth, TX
When you bought your home you may have settled on some aesthetics that you would hope to replace later. The patio door can often be one of those items. Texas Select Construction can replace your damaged, out-dated, or otherwise uninspiring exterior door with a brand new door that enhances the look and functionality of your home.  If you've been dreaming of the perfect entrance into your outdoor entertainment space, we've got the answer for you.  All of our patio door installation services utilize high-quality materials with an array of designs to choose from. Our door replacement team will work with you to find the right look and style door for your home!
How Do You Know It's Time For A Patio Door Replacement?
A lot can happen to your doors over the years of daily wear and tear. We can help you determine when your patio door may be in need of a replacement. Patio doors that are difficult to open and close, have visible dents, dings, rust, or decay, can possibly be repaired. If there is moisture gathering between panes of glass on your door you may have a more serious problem and could be welcoming in mold or mildew. Weathered, warped, or cracked doors are prime reasons to opt for a door replacement because they have lost their structural integrity and are costing you money on your heating and cooling bills. No matter the reason for a door replacement, Texas Select Construction is here to provide professional patio door installation services that will keep your home safe and last for years to come.

Your home's patio doors are quite literally the gateway to your home. If they are damaged or otherwise malfunctioning they can pose a great risk to your home's security and ability to keep the temperature inside consistent. Patio doors take a lot of wear and tear from daily use and exposure to the elements. From latches and knobs to hinges and weather stripping, your doors have several parts that need to work together to be safe and secure.
Atrium Patio Doors for Superior Performance
Texas Select Construction takes great pride in offering only the best for patio door replacements in Fort Worth – that's why we only trust Atrium to service the needs of our customers.  Atrium Windows and Doors is one of the top produces of vinyl windows and doors in the United States with a production facility right here in Texas.  Atrium offers custom built vinyl patio doors in a variety of styles, colors, and materials so we can be sure to help you find the perfect fit for your home.
Fort Worth, TX's Patio Door Installation & Replacement Company You Can Trust
Replacing your home's patio doors is not a job you should do yourself. It's crucial to have seasoned professionals who can properly install your doors so that they will last. With a new door replacement, you can improve your home on many levels. Our high quality patio doors are built for protection, aesthetics, noise reduction, energy efficiency, and durability. And best of all, they can give your home a modern look, traditional look, eclectic look, or anything in between.
Our mission at Texas Select Construction is to provide better customer service for homeowners who want to improve their home's exterior. We find that better communication results in better customer service, and a great experience for all! Give us a call today to get a free quote on your new patio doors.
SCHEDULE YOUR FREE ROOF INSPECTION TODAY!
Hire A Team of Roofing Experts
You Can Trust