Insurance Restoration Process
Step 1
Texas Select Detailed Property Inspection
Step 1. Texas Select Detailed Property Inspection
A Texas Select Consultant will conduct a thorough property Inspection of your house or your commercial building to determine the extent of damage to the following:
Rain gutters and downspouts​
Fence
Windows and screens
Garage doors
Fence
Window screens
Window beading and window glass
Interior
Attic
Roof
Decking
We will provide you with an inspection report and assessment of any damage you may have.
Step 2. Insurance Process
During our first visit we will provide you with the information regarding the insurance industry's standards so you could make more knowledgeable decisions. A Texas Select Consultant and Restoration Expert will explain the process. We care about you and you home and are happy to share our knowledge of insurance restoration
Estimating
What is Xactimate? (Over 85% of insurance companies use it)
What is EagleView report?
What can be missing from an adjusters inspection?
Insurance Procedures
Filing Insurance Claim
Contingency Agreement
Adjuster Inspection
Supplementing Process
Mortgage Process
Myths vs. Facts
RCV, ACV and Depreciation
Increased Premiums
3 Inspections
Filing an Insurance Claim
When we verify Storm damage to the property we advise you to call your insurance company to initiate a claim. We would like to do it for you but we cannot only because it is the requirement of the insurance companies and by the law it is not allowed for us to file a claim on your behalf. We would like to call on your behalf but we cannot do that legally. So, we won't.
What we can and will do is to provide you with the Property Inspection Report. We will leave you a hard copy and can email a digital copy to you upon request. Let your insurance company know that you have selected a contractor and you would have your contractor to be present at the time of the adjuster inspection.  
If necessary and only upon your request, we will do temporary repairs and cover the roof with tarps as soon as possible to prevent your house from further damages.
Meeting with Insurance Adjuster
After you file a claim, and insurance adjuster is assigned to your claim he/she will be scheduled to come out to verify the damages and to create an inspection that will almost always miss some very important items like roof elements that definitely have to be completed when replacing a roof. But that's not a problem because your insurance adjuster will mention that if he missed anything, we can notify him before starting the work to make corrections to his inspection. Our roofing consultant will meet with the adjuster as a courtesy of our services. Our policy is to let the adjuster do his/her job and not interfere unless a significant mistake about the claim is being made.
Once you have an insurance claim number, you should notify yourroofing consultant about the day and time when the insurance adjuster will be inspecting the roof. This way we can be there for you and pinpoint little things here and there that insurance adjusters often miss. Very often the field adjuster is not authorized to take into account certain items when creating an inspection. Those items have to be taken to the desk adjuster or sometimes a manager for approval before we begin any work on the restoration project. We would not stress this much but among those missed items are often items that are required by the local city building codes and we cannot violate the building code when construction your roof. We always make sure that we adhere to the building codes. Doing so ensures that your roof is done right.  
Our property assessment is always documented with pictures and supported by the IRC (International Residential Code) and the current adopted city codes. We understand the construction part of the Restoration Project very well and take it seriously when it comes to building the roofs up to code. 
Step 3. Homeowner Project Review
Once we receive approval from your insurance company we will schedule a meeting with you to go over the following:
Scope of Work
Explanation of supplements
Work Order Agreement
3rd Party authorizations
Shingle and color selection
Prep for build
Roofing Specialist will collect the insurance deductible, which is typically 1% of the home value and the first or ACV insurance check. Delays may occur if it is necessary to send your insurance check to your mortgage company for endorsements
Step 4. Project Planning
In our office we will make sure we have everything ready for the day of roof replacement and we will schedule all other jobs related to the claim. ​
Management Review
Project Planning
City Permit as required
Scheduling
Material Orders
Job and trade Orders
Step 5. Project Completion
Delivering Material
Our roofing materials are usually delivered in the morning of the day of the roof replacement.
Receiving Material Drop Check
When the materials are delivered, which is usually in the morning on the day of installation Roofing Specialist will do a thorough inspection and make sure all of the materials are delivered and are the right colors, and everything is correct.
Restoring the Property
We start our roof replacements usually in the very morning around 8am. Providing we have the deductible and 1st insurance payment , we will replace your roof and do other repairs required for your property. It usually takes one to two days to replace the roof depending on the size and complexity. All other parts of the project such as gutter, window screens, etc., are done after roof installation.
Managing the Project
On the day of roof construction, your Texas Select Consultant will be at your property to meet with the crew to make sure any special instructions are followed. Our Project Manager and Crew Supervisor will also be involved in the project completion success.
​Completing Final Inspection
​Once everything is completed, you and Roofing Consultant will go over the Inspection Checklist together, point-by-point, to confirm everything has been completed to your satisfaction.
Here are the items we pay close attention to:
Protect the property
Cover the pool
Protect landscape
Remove old layers of roofing
Inspect decking
Inspect and fix wall flashings
Clean up debris and nails ( we do our best , but you find one or two)
Apply Ice & Water Shield
Install Valley Metal or I&WS
Install Synthetic Underlayment
Install new shingles
Step 6. Happy Customers
You love your new roof and are satisfied that all work has been completed as agreed. After completion of the work on your house, our Accounting Department will invoice your insurance company for the remainder of the monies that are owed for the project. Your insurance check will arrive in 2-4 weeks. When you receive final payment from your insurance company, notify your Texas Select Consultant, who will come to your house to pick up the final check and present you with a thank you card and special gift.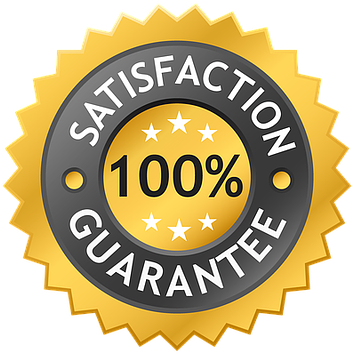 Here, at Texas Select Construction,
100% Customer Satisfaction is a priority!
SCHEDULE YOUR FREE ROOF INSPECTION TODAY!
Hire A Team of Roofing Experts
You Can Trust