Commercial Metal Roofing Contractors in Fort Worth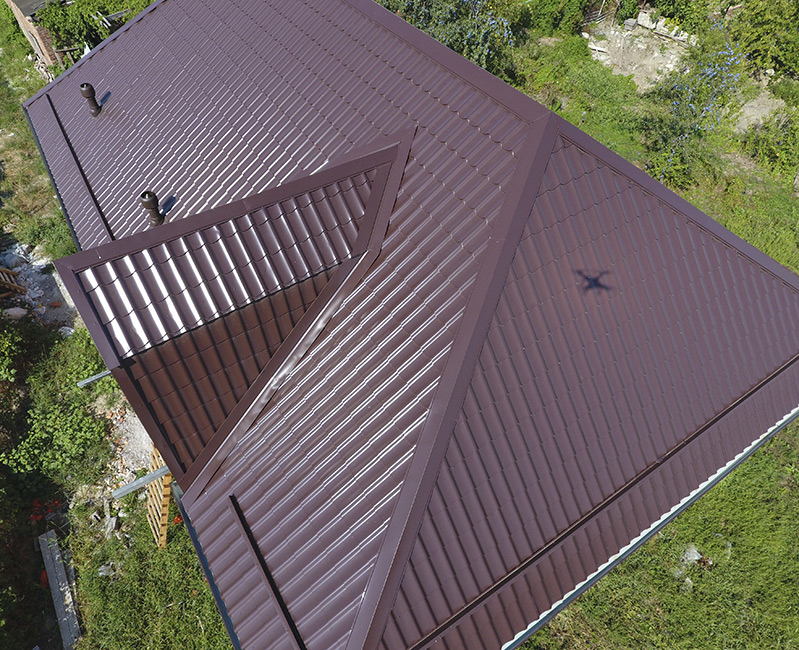 Often, property owners become convinced that new is always better. They want the latest building technologies available because they believe that they will add long-term value to their commercial investment. Sometimes, this is true. However, traditional choices remain the best in some situations and metal roofs remain one of the most durable and reliable choices for commercial properties. They're durable, lightweight, and fireproof. Plus, the variety of colors and styles allows you to customize the look of your industrial or office building.
Whether you're in the market for a new commercial metal roof or looking for a company that you can trust with your commercial metal roof repair, Texas Select Construction has you covered!
The best type of metal roof depends on the kind of building you own and your design preferences. Each metal roofing variety brings unique variations and benefits to your commercial property.
Aluminum Roofing
Aluminum is eco-friendly and affordable. It doesn't rust and lasts for a very long time. The reflective properties of aluminum roofing help to keep the inside temperature comfortable. Plus, its smooth surface helps you to control water runoff better.
Steel Roofing
Steel roofing is one of the most durable and low-maintenance metal roofing options. It can handle intense storms and hail for many years without any issues or repairs. Like most of the other metal roofs on our list, its reflective surface increases your building's energy efficiency.
Standing Seam Metal Roofing
Standing seam roofs have raised seams that sit above the surface of the actual roof. These seam panels run across the roof and create a watertight seal. The design of these roofs makes them incredibly durable and reliable.
Standing seam roofs are one of the most popular metal roofs available today.  They last for many years with proper upkeep.
Corrugated Metal Roofing
To make corrugated metal, manufacturers take galvanized steel and roll it into a wavy pattern. The result is a sturdy metal roofing option that is ideal for industrial and commercial properties.
Other benefits to corrugated metal roofing are its durability, the ability to use it to manage water flow across the roof, and the fact that it is lightweight. 
Benefits of Metal Roofing
Property owners choose metal roofs for their commercial and industrial buildings to take advantage of their many benefits, including:
Durability
Metal roofs handle even the harshest weather conditions without issues. Falling debris and animal activity are no match for these sturdy structures.
Easy Maintenance
Metal roofs don't require time-consuming preventative maintenance. While you will still need to clean your metal roof, the resources required are minimal when compared to other roofing materials.
Long-Lasting
Metal roofs typically last between 50 and 70 years. As a result, you save significant money in the long-term by not having to replace your roof every 20 years.
Eco-Friendly
Most metal roofs consist of recycled and recyclable materials. You can repurpose the roof when it's time for a new one, instead of sending more trash to the landfill.
Call Today for Your Free Consultation
When it comes to commercial metal roofing in Fort Worth, Texas Select Construction is a business you can trust. Your satisfaction with our services is guaranteed. If you prefer a roofing material that will help to protect your building against damages, severe weather conditions and fire, opt for Built-up roofing. Our experienced, professional contractors will ensure your metal roof is the perfect fit for your building and location. Call us at PHONE NUMBER for your free consultation. 
SCHEDULE YOUR FREE ROOF INSPECTION TODAY!
Hire A Team of Roofing Experts
You Can Trust