The typical cost of a cedar roof installation in Fort Worth is about $15,000 to $20,000. Homeowners can expect to pay about $4 to $9 per square foot. Your cedar roofing replacement project's total cost depends on the size of your roofing system, the type of cedar roofing you install, and the labor cost of your recommended Fort Worth roofing company.
Request a quote to receive a more accurate estimate for your roofing replacement project.
If you're looking for professional cedar roofing services for your Fort Worth home, look no further than Texas Select Construction.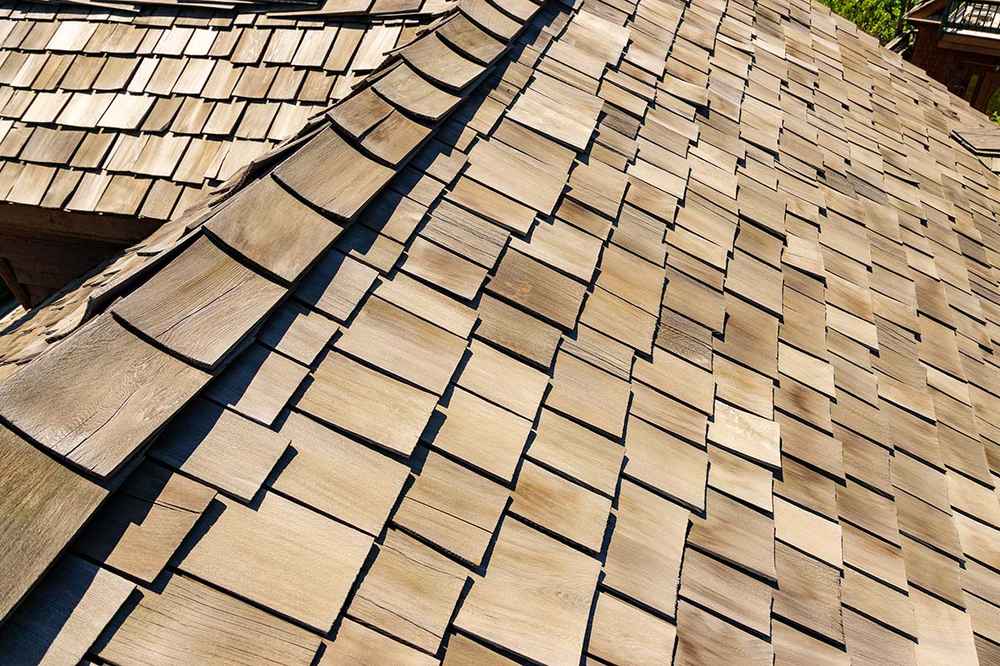 Cedar Roofing Services In Fort Worth
The aesthetic of cedar is something that homeowners across Fort Worth adore. Not only does this roofing material provide homes with incredible insulation, but it also provides them with a beautiful natural aroma and unmatched curb appeal. Cedar roofing systems have been known to blend in nicely in Fort Worth's neighborhoods. While they're not the most affordable roofing material, what they offer homeowners cannot be matched by any other roofing material on the market today.
Cedar Roofing Cost Breakdown
Inspection
Inspecting your old cedar rooftop is vital if you're considering a new cedar roof replacement. Because cedar is a natural material, it is prone to mold, termites, and the like. These types of pests and bacteria are capable of spreading to the rest of your roofing system and negatively impacting your home. Our trusted roofing inspection experts will provide you with a thorough and detailed inspection report to help you make the best decision for your home.
Roofing Materials
Homeowners have the option of installing cedar shakes or cedar shingles on their rooftops. Cedar shingles have a neat and trimmed aesthetic; they create beautiful, sophisticated rooftops that go well with every type of architectural style. Cedar shakes are a little more rugged and unruly, but they are the perfect match for homeowners wanting to create a more natural aesthetic for their homes. The price of your cedar rooftop depends on the type of wood used and the manufacturers of the roofing material.
Installation
A professional cedar roofing installation takes about 3 to 5 days to complete. It requires an experienced roofing team, like the one found at Texas Select Construction, for it to be installed and completed accurately and efficiently. The cost of your cedar roofing installation is dependent on the size of your roofing system, labor costs of your preferred roofing team, and the duration of the installation.
Texas Select Construction, Fort Worth's Cedar Roofing Specialists
The Texas Select Construction team is more than just a roofing company; we're active members in the Fort Worth community. That's why we're determined to provide the homeowners of Fort Worth with only the very best in cedar roofing services and make sure that all our roofing work is conducted with honesty and transparency. Call Texas Select Construction today if you're ready to install your new cedar rooftop!