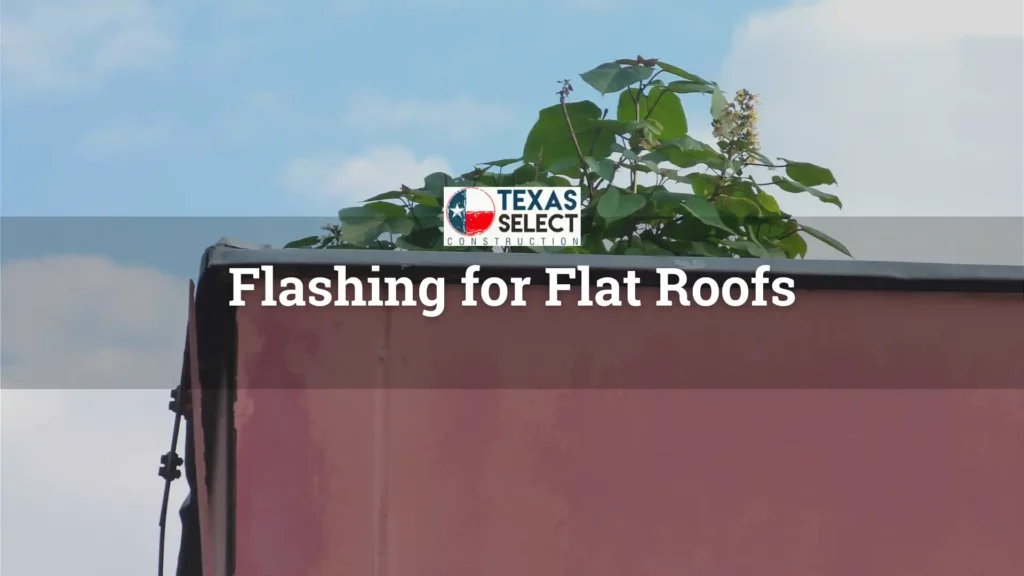 When it comes to roofing, one element that is often overlooked is flashing. However, flashing is an essential component of any roof system, particularly flat roofs. In this post, we will discuss the importance of flashing for flat roofs and some considerations for commercial roofs.
Flashing for Flat Roofs vs. Sloped Roofs
Flashing serves as a protective barrier against water infiltration where two surfaces meet. Common places to find it include around chimneys, skylights, vents, and other roof penetrations. While flashing is important for both flat and sloped roofs, it plays a particularly crucial role in flat roofing systems.
Flat roofs are more susceptible to leaks than sloped roofs because they do not have the natural water-shedding ability of sloped roofs. Water can pool on a flat roof, leading to potential leaks and other issues. Flashing provides a barrier that directs water away from the roof's surface and protects the vulnerable areas where water can infiltrate. Proper flashing installation directs water effectively to the drainage system, preventing it from pooling on the roof and causing damage.
Flashing Considerations for Commercial Roofs
Commercial flat roofs have unique flashing considerations because of their size and complexity. There are several types of flashing, including drip edge flashing, step flashing, and counter flashing, and each has its own unique purpose and benefits.
Drip edge flashing is typically installed along the edges of the roof and helps to prevent water from getting under the roofing material. It also helps to direct water away from the roof and into the gutters, where it can be safely collected and directed away from the building.
Step flashing typically surrounds penetrations in the roof, like chimneys, skylights, and HVAC units. Installers place it in a series of overlapping pieces to create a watertight seal around these penetrations.
Counter flashing works in conjunction with step flashing and typically installs over the top of the step flashing to offer an additional layer of protection against water intrusion.
Texas Select Construction boasts the expertise to install flashing on commercial flat roofs, regardless of size or complexity. Our professional team will collaborate with you to craft a tailored roofing solution for your business's unique needs.
If you're in need of commercial roofing services, including flat roof installation, repair, or replacement, contact Texas Select Construction today. Our skilled team partners with you throughout, ensuring your roofing project is on-spec, on-budget, and timely.
About Texas Select Construction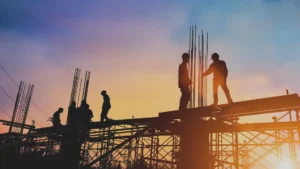 Texas Select Construction is a locally-owned and operated roofing company in the Fort Worth area. Our team of experienced roofing professionals is dedicated to providing our customers with the highest quality roofing services, including flat roofing installation, repair, and replacement.
As proud Texans, we understand the unique roofing needs of Fort Worth homeowners and businesses. That's why we only use the highest quality roofing materials and employ industry-leading techniques to build our customers' roofs to last.
In addition to our flat roofing services, we also offer a range of other roofing solutions, including asphalt shingles, metal, cedar, and tile roofing installations. We also repair and replace commercial roofing and install single-ply, metal, BUR, EPDM, and modified bitumen roofing systems.
At Texas Select Construction, we pride ourselves on our commitment to customer satisfaction. We closely collaborate with our clients to understand their unique needs and complete their roofing project according to their specifications.
Contact Texas Select Construction for Your Roofing Needs Today
Flashing is a critical component of any flat roofing system. It directs water away from the roof surface and protects against leaks and other issues. Proper flashing installation is especially important for commercial flat roofs, which have unique considerations due to their size and complexity.
If you are in need of flat roof flashing installation or repair, contact Texas Select Construction. Our team of roofing experts has the knowledge and experience necessary to ensure that your roof remains watertight and in good condition. We provide various roofing services, including flat roof and commercial roofing installation, repair, and replacement. Contact us today at (817) 770-0744 to learn more about how we can help with your roofing needs.